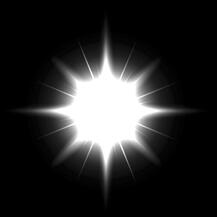 Christian Dan Trust
---
Light Work Under The Authority Of Jesus Christ
Formed to combat the devil and his evil that exists within our firmament to deceive all away from eternity.
--
The constant violence, non-stop immorality, and unbelievable greed into our experience is tiresome - causing suicides, self infliction, and demoralization.Life can continue to be a constant nightmare if we allow it to make it so.
--
If we bring about a new generation of leaders that can show how to respect ourselves and others, life may be joyous. In turn, leads us to know Christ in our personal journey and reveal the importance of our soul being tested in this realm.To combat this, we will use the Golden Rule and the authority of Jesus Christ to wake up current and future decision makers to have a strong moral compass.Please donate and help us teach future leaders how to lead morally!All credit is given to the Lord in service to others.
--
N/KJV Matthew 28:18
"All authority is given unto me in heaven and on earth."
28:20
"Teaching them to observe all things whatsoever I have commanded you: and, lo, I am with you always, even unto the end of the world."
Following the Law Of The Land: The Golden Rule; we help people resolve:
Leaders who need coaching in morality and understanding what is the right thing to do, using the golden rule: "To treat others as you would want to be treated" and applying that to their life for success.

Those who feel life is up against them, that have given up on everything and are apathetic towards living.

Others who feel the world is in an apocalyptic state and need positive coaching to get out of their doomsday mindset.

Combating Satan that permeates itself through the media and in our mainstream culture and gives us negative self-talk that leads to suicides or harming others.

And above all else, to know God personally.
Goals
To bring faith into those we cross paths with, and to lead by example to illustrate a moral compass through the Golden Rule. For leaders that seek to have resolve in an uncertain world by leading them to the Word.In service to the King of the Universe: Jesus Christ
Contact:
Donate
Small Donation To Us
Sunday Service Donation To The Church
Build Our Church Donation
Donate With PayPal
Donate With Cryptocurrency