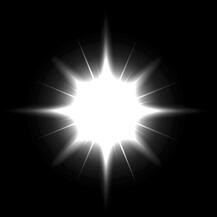 Christian Dan Trust
Light work under the authority of Jesus Christ
---
Matthew 6:33: "But seek first the kingdom of God and His righteousness, and all these things shall be added to you."
Formed to combat the devil and his evil that exists within our firmament to deceive all away from eternity and mislead us into the bottomless pit that is directly beneath.Our world is filled with non-stop violence that leads to depression, suicides and self infliction that leads us into separation from the Lord into unbelievable terror.To combat this, we will use the Golden Rule under the authority of Jesus Christ to set an example for the next generation and lead them to the narrow way.All credit is given to the Lord in service to others and may the Lord have mercy on us.
---
Matthew 28:18:
And Jesus came and said to them,
"All power is given unto me in heaven and on earth."
Get Saved
---
Step 1: Realize that all sin is paid in death to your soul that sends us to hell, and we cannot meet the perfect sinless requirements to go to heaven on our own effort. (Romans 6:23)

Step 2: Trust Jesus Christ sacrificed himself and took the penalty in your place for your sins through his blood and God raised him from the dead. (Romans 10:10)

Step 3: Confess from your heart out loud: "Jesus Christ, I accept you as my Lord and Savior." (Romans 10:9)
Congratulations, you are saved.
Remember, being a "good/holy person" by your own effort cannot save you. You must trust him alone and not by your own effort to save your soul from the penalty of death & hell. (Ephesians 2:8-9) & (Romans 9:16)
Important FAQs About Salvation
---
Q: Can I Lose My Salvation?A: No, you are sealed by the Holy Spirit, read all questions & answers below. Ephasians 1:13: "In Him you also trusted, after you heard the word of truth, the gospel of your salvation; in whom also, having believed, you were sealed with the Holy Spirit of promise, Which is the earnest of our inheritance until the redemption of the purchased possession, unto the praise of his glory."Q: Do I Need To Get Water Baptized?A: Water baptism is a public display of your conviction, and is not required.Churches often confuse the transition from Acts 2:38 and Acts 10:44 where baptism takes place through water and changed to baptism from water to the Holy Ghost. We can see this established in Acts 1:5 when Jesus says: "For John truly baptized with water; but ye shall be baptized with the Holy Ghost not many days hence."We can look again in Acts 10:43-45 where it states: All the prophets testify about Him that everyone who believes in Him receives forgiveness of sins through His name." While Peter was still speaking these words, the Holy Spirit fell upon all who heard his message. All the circumcised believers who had accompanied Peter were astounded that the gift of the Holy Spirit had been poured out even on the Gentiles.This is also demonstrated at the last moments of someone's life when the thief on the cross during Jesus' crucifixion asks him in Luke 23:42-43: "Then he said to Jesus, "Lord, remember me when You come into Your kingdom. And Jesus said to him, "Assuredly, I say to you, today you will be with Me in Paradise." The thief on the cross did not go through water baptism, and still received the Holy Spirit through accepting and believing in Christ.Romans 10:9-10: "if you confess with your mouth that Jesus is Lord and believe in your heart that God raised him from the dead, you will be saved. For with the heart one believes and is justified, and with the mouth one confesses and is saved."To be saved you must accept Jesus Christ to be your Lord and Savior, trust he took your place for your sins and believe he rose from the dead.Q: Why Does God Punish People Who Sin?A: God is good and just (Mark 10:18) and must show justice in order to punish evil, regardless of how small the amount of evil is (from lying to murder). Acting upon evil is a sin and must be given a penalty. It is not our spirits that do evil, but our experience in the flesh (in this body) through the original event of Adam & Eve from the tree of knowledge. This experience in the flesh in sin gives our spirits spiritual debt paid in God's justice. (Genesis 2:17) A good God, would not tolerate any kind of evil in his presence therefore making his justice sound.Q: What If You Are A Good Person?A: You can be an outstanding citizen, but you will still not meet the standard of perfection that God requires to go to heaven, due to the fact that all sin must be punished, including a small lie.Romans 6:23: "For the wages of sin is death, but the gift of God is eternal life in Christ Jesus our Lord."Romans 9:16: "So then it is not of him that willeth, nor of him that runneth, but of God that sheweth mercy."Q: What If I Continue To Live In Sin?A: Continuing to live in sin has no effect on your salvation, you cannot give any effort to redeem yourself on your own. Ephesians 2:8: "For by grace are ye saved through faith; and that not of yourselves: it is the gift of God:"Your spirit is saved through Christ's sacrifice, and your body will always battle with its sinful nature. 1 Corinthians 5:5 explains this best where a man commits adultery with his father's wife and Paul says in the verse: "hand this man over to Satan for the destruction of the flesh, so that his spirit may be saved on the Day of the Lord.", explaining that your spirit is separate but your flesh will always struggle due to its natural sinful nature by pursuing things in the world. A common argument to this would be the verse Matthew 16:24, where Christ says: "If anyone wants to follow me, he must deny himself, pick up his cross, and follow me" but seem to overlook that he is referring to discipleship, not salvation.Not everyone is called to be a disciple and has no effect on your salvation, stated in Matthew 22:14: "For many are called, but few are chosen.", he is referring to discipleship. This is proven where a man had many demons named Legion that were cast out of him, begged Jesus to follow him and Jesus commanded him not to in Luke 8:38: "The man whom the demons had left begged to go with Jesus. But He sent him away, saying, "Return to your own house, and tell what great things God has done for you." And he went his way and proclaimed throughout the whole city what great things Jesus had done for him." Jesus Christ does not call everyone to follow him to be a disciple, the chosen refers to those specifically called to ministry to preach the Gospel. It has nothing to do with being saved or losing your salvation.Some also mention 1 John 3:6: "Whoever abides in Him does not sin. Whoever sins has neither seen Him nor known Him." and claim this verse forces you to stop sinning, but fail to read this in its full context. The new spirit in Christ you receive does not sin but your flesh does not stop sinning. Everyone who believes in Christ abides in him called the body of christ, since we are his body, but we will always struggle towards sin in the flesh. This is why in 1 Timothy 1:15, Paul claims he is the "Chief of Sinners" recognizing his battle in the flesh.Another argument to "losing your salvation has been in James 2:20 where he says: "But do you want to know, O foolish man, that faith without works is dead?" but again take the passage out of context and miss two points:Point #1: James starts off in James 1:1 saying: James, a bondservant of God and of the Lord Jesus Christ, To the twelve tribes which are scattered abroad: Greetings.", James here is speaking to the people of Israel, not the Gentiles. It is also important to note that James is speaking here before the sacrifice (death & resurrection) of Jesus Christ which was the whole point for the Messiah to come, to pay for our sins so we may trust in him. Many Churches seem to get confused because they are taking verses like James 2:20 before Jesus' sacrifice when the world was still under the Old Testament through works based salvation. After the sacrifice the world was changed from justifying ourselves through our works (Old Testament) to trusting in Christ as he paid for our sins through his death (New Testament).Point #2: Jesus Christ is also narrating works based salvation in Matthew 19:16-18 where he states: "And, behold, one came and said unto him, Good Master, what good thing shall I do, that I may have eternal life?, And he said unto him, Why callest thou me good? there is none good but one, that is, God: but if thou wilt enter into life, keep the commandments. He saith unto him, Which? Jesus said, Thou shalt do no murder, Thou shalt not commit adultery, Thou shalt not steal, Thou shalt not bear false witness,".Many ministries and Christians confuse what Jesus says in the verse above because Jesus is illustrating the standard required to go to heaven which no one can meet, thus showing why his sacrifice is needed to clear us from sins by trusting in him. Many similar verses here including in Matthew 5:28 where Jesus also says: "But I say to you that whoever looks at a woman to lust for her has already committed adultery with her in his heart." is illustrating the unattainable standard required to go to heaven. All this dialogue is happening before Jesus died on the cross as a sacrifice for our sins.Having the ability to sin does not give anyone a license to live wickedly, we are all given the Holy Spirit when we accept and trust Jesus Christ and that spirit works through us to give us a new heart and mindset.Q: Why Do Churches Teach Repent And Turn From Sin?A: The definition of repent is to "change one's mind" from attempting to save yourself from your own righteousness (Acts 3:19) to trusting in Jesus Christ through his righteousness (Hebrews 6:1: "Therefore leaving the principles of the doctrine of Christ, let us go on unto perfection; not laying again the foundation of repentance from dead works, and of faith toward God".), as we are saved by grace alone. The death of Christ is a free gift that has been paid for already, and it is not 'earned'. (Ephesians 2:8). This also is preached to follow Christ's behavior as a way of discipleship, but is not required to go to heaven. Repenting means to turn away from the Old Testament works based salvation under Mosaic Law, to having faith and trusting in Jesus Christ's sacrifice for your sins.#1. Romans 3:24: "and are justified freely by His grace through the redemption that is in Christ Jesus."#2. Romans 9:16: "So then it is not of him that willeth, nor of him that runneth, but of God that sheweth mercy."#3. Ephesians 2:8: "For by grace are ye saved through faith; and that not of yourselves: it is the gift of God:"Q: What About Faith Without Good Works?A: You can lose rewards in heaven but you do not lose your entrance into heaven, as long as you put your faith in Jesus Christ alone and not by your own righteousness. When you sincerely trust in Christ alone, you will naturally produce good works that come second nature. You do not consciously create good works on your own merit. (Romans 4:5)Q: Matthew 10:22 Says I have to endure to the end to be saved, I am very scared! What does this mean?A: If you read in full context, Matthew 10:22 is referring to the people of Israel in the same passage in Matthew 10:5-6 where he says: "These twelve Jesus sent forth, and commanded them, saying, Go not into the way of the Gentiles, and into any city of the Samaritans enter ye not: But go rather to the lost sheep of the house of Israel." Jesus in this passage is speaking to the people of Israel to endure to the end in a future event called the Tribulation that the Church is not present for to enter the millennial Kingdom.Q: Some People Claim To See Christians In Hell, Why?A: If those visions of Hell (Hades in Sheol) are valid, know that many lost people attending Church are still trying to save themselves through their own righteousness by donating, going to church, and other means of being a good person. Again, you must trust in Jesus Christ alone. A Christian that fully trusts in Jesus Christ alone will not go to hell or The Lake of Fire.Q: Jesus says on the Sermon on the Mount in Matthew 7:23: "Many will say to Me on that day, 'Lord, Lord, did we not prophesy in Your name, and in Your name drive out demons and perform many miracles?' 23 Then I will tell them plainly, 'I never knew you; depart from Me, you workers of lawlessness!'", Why?A: Again, if you read the passage carefully, the people coming to Jesus on their judgement are trying to save themselves through their own works and righteousness. In other words, they are attempting to buy their way into heaven. That is why Jesus says depart from me, because those people may have used his name, but they never trusted in him, or else they would stand before The Father in confidence, knowing their sins were paid for in full already. Again, you must trust in Christ alone.Q: Jesus says in Matthew 7:21, ""Not everyone who says to me, 'Lord, Lord,' will enter the kingdom of heaven, but the one who does the will of my Father who is in heaven." So what is the Will Of The Father?A: The will of the father is clearly written in John 6:40 - "my Father's will is that everyone who looks to the Son and believes in him shall have eternal life, and I will raise them up at the last day."Q: But Jesus also says in John 16:5: "Whoever has My commandments and keeps them is the one who loves Me." - So are we supposed to follow the Ten Commandments?A: 1 John 3:23 answers this: "And this is His commandment: that we should believe on the name of His Son Jesus Christ and love one another, as He gave us commandment." - We are only supposed to trust in Jesus Christ alone, and treat others the way you would want to be treated."Jesus fulfills the original Ten Commandments & the Prophets after he sacrificed himself through trusting in him, making them fulfilled for those who trust in Christ in their hearts mentioned in Matthew 5:17: "Do not think that I have come to abolish the Law or the Prophets. I have not come to abolish them, but to fulfill them."Remember Christ died for us, we did not give our lives for him. None of us are good enough to go to heaven by default, so we are given his righteousness. (Matthew 18:19 - Jesus replied. "No one is good except God alone.")Q: A pastor told me, I cannot give the devil a legal right over my soul, or else one small sin after following Jesus will send me to hell, I'm very scared! What does this mean?A: The devil does not have any "legal" right over your soul, hell was originally made for the devil and his angels, (Matthew 25:41) not for humans. God alone sends people and angels alike for sin as punishment stated in Romans 6:23: "For the wages of sin is death, but the gift of God is eternal life in Christ Jesus our Lord." - It is God that sends people and angels into hell for sin, not the devil, through his justice. Accepting the free gift of salvation through believing in Jesus Christ clears you of all your sins, you do not earn a free gift.Q: Another pastor told me if I do not serve the lord or give my life to him described in Deuteronomy 28:47-48, that all these curses would come upon me and I would not enter the Kingdom of Heaven, sometimes called "Lordship Salvation" - is that true?A: If you review Deuteronomy 28:47-48, the Lord is speaking to the people of Israel and has blessings and curses specifically for them. Christians often get this wrong, again. There is nothing you can do to give your life to Jesus Christ, he died for you, not the other way around. It is a free gift of eternal life, you either accept it or you do not.There is also another passage in Matthew 10:37 where Jesus says: "He who loves father or mother more than Me is not worthy of Me. And he who loves son or daughter more than Me is not worthy of Me.", - this passage is misinterpreted as a requirement to follow Christ for salvation. To be clear, this is Jesus speaking to the disciples for their discipleship. No where in the scripture does Jesus say by not following him loses your salvation.Q: Someone told me Jesus Christ means Hail Zeus as a mistranslation, and I must pronounce his Hebrew name Yeshua Hamashiach to get saved, is that true?A: The New Testament states a few verses such as Proverbs 21:2 and Luke 9:47 where the Lord reads our hearts. There is currently no evidence that Jesus translates into Hail Zeus due to the Zeta for a J not being found in direct translation. Regardless of the name, the Lord knows all languages and can read the intentions of our hearts. You are saved as long as your intention is clear in trusting Christ alone. Psalms 44:21: Would not God discover this? For he knows the secrets of the heart.Q: My Church/Pastor says I need to donate/tithe/give a percentage of my income/wealth to my Church in order to clear me of my sins to keep my salvation, is that true?A: This is proven false in 1 Peter 18-19: "knowing that you were not redeemed with corruptible things, like silver or gold, from your aimless conduct received by tradition from your fathers, but with the precious blood of Christ, as of a lamb without blemish and without spot."We are not redeemed through silver, gold, or any other corruptible things such as currencies or assets. We are saved through faith and grace alone."So then it is not of him that willeth, nor of him that runneth, but of God that sheweth mercy."
Q: My Church/Priest says I need to confess my sins, is that true?A: This is false, Hebrews 10:11 states: "And every priest standeth daily ministering and offering oftentimes the same sacrifices, which can never take away sins."The death, blood and resurrection of Jesus Christ was atonement for all sins for those who believe and trust in him. Confessing your sins does not clear you from sins or counts towards any sort of discipleship. You must trust in Jesus Christ alone, and not by your own effort.Romans 9:16: "So then it is not of him that willeth, nor of him that runneth, but of God that sheweth mercy."Q: Why Does The Lord allow so many people to go to Hell?A: The Lord is the creator of the heavens and the earth, and loves mankind unconditionally, meaning all decisions man does on their behalf is based on 100% free will. A good and loving God cannot force someone to love him, he must allow everyone he has created to accept or reject him.Q: Why is there a sacrifice needed for sin?A: Romans 6:23 states: "For the wages of sin is death, but the gift of God is eternal life in Christ Jesus our Lord." Since the beginning in the Old Testament, animal sacrifices were used as atonement to pay for sins combined with good works to clear the recurring debt of sin for each generation and was not always guaranteed to work due to the high standards of purity required for the sacrifice. All sin must be punished with death and separation from the Lord, and needs to be paid with another unblemished, pure and innocent sacrifice to prevent people from taking the penalty themselves. This is why Jesus Christ is the only sacrifice available to atone for everyone's sin because the Lord's righteousness and infinite nature. The old mosaic law under the Old Testament has been fulfilled which is why the people of Israel no longer use the temple for animal sacrifices that was required before the death and resurrection of Jesus Christ.
Know If Your Church Is Accurate
---
If your Church tells you in order to get saved:• to turn away from your sin
• to give your life to Jesus
• to give money to the church
• to go to church every week
• to confess your sins to a priest
• ask Jesus into your heart
• be a member of their church to get saved
• need to be water baptized
• you must have a "Godly life" or you can lose your salvation
• to be saved it must be revealed to you, you never know for sure
• you need an invitation from Jesus, the Holy Spirit, an Angel, etc.
• you must speak in tongues
• you must trust the rapture first
• you can lose your salvation or the holy spiritIf A Church Preaches Any Of The Criteria or Statements Above, They Are Preaching An Inaccurate Teaching Of The Gospel.You cannot do anything to earn salvation, Christ died for everyone and is a free gift. You do not "earn" a free gift. You must trust in Christ alone and only him. There is nothing you can do to earn your way into heaven. He died for your sins, so you do not need to pay the penalty upon death.
What If My Church Is Teaching This?
Make sure your Church understands the difference between Salvation and Discipleship. Not everyone is called to be a disciple, that is why Jesus says in Luke 14:26: "If anyone comes to Me and does not hate his father and mother, wife and children, brothers and sisters, yes, and his own life also, he cannot be My disciple.."Jesus says nothing about losing your salvation, this is focused on discipleship. Many preachers unfortunately use these kinds of verses to scare followers into buying their way into heaven with their own righteousness (their own good deeds).The best thing to do would be to inform the lead members of the Church to correct their teachings. If they are unwilling to do so, you should leave and let others around you know too so they do not end up in hell.
How To Cast Out Demons
---
The Correct Way To Cast Out Demons:
Many churches and ministers/pastors/priests often confuse casting out demons with teams of priests when all you need to do is what scripture says:Step 1: Know Jesus said anyone who believes and trusts in him is able to cast out demons mentioned in Mark 16:17: "And these signs shall follow them that believe; In my name shall they cast out devils"Step 2: See how this is done as an example in Acts 16:18: "And this did she many days. But Paul, being grieved, turned and said to the spirit, I command thee in the name of Jesus Christ to come out of her. And he came out the same hour"Step 3: To cast out a demon, you must say to the person: "In the name of Jesus Christ, I command you to come out of her/him." - No yelling is required, they are cast out by the name of the Lord, not by the volume of your voice.
What To Do After They Are Cast Out:
Step 1: When someone has Demons cast out of them, you have an undetermined time before that same demon brings back more of them and enter in the same body, mentioned in Luke 11:24-26: "When the unclean spirit is gone out of a man, he walketh through dry places, seeking rest; and finding none, he saith, I will return unto my house whence I came out. And when he cometh, he findeth it swept and garnished. Then goeth he, and taketh to him seven other spirits more wicked than himself; and they enter in, and dwell there: and the last state of that man is worse than the first.Step 2: Know that someone who receives the Holy Spirit through believing in Jesus Christ cannot have demons enter them anymore, they are sealed with the Holy Spirit. Mentioned in Romans 8:9: "But you are not in the flesh but in the Spirit, if indeed the Spirit of God dwells in you. Now if anyone does not have the Spirit of Christ, he is not His."Also mentioned in Ephasians 1:13: "In Him you also trusted, after you heard the word of truth, the gospel of your salvation; in whom also, having believed, you were sealed with the Holy Spirit of promise, Which is the earnest of our inheritance until the redemption of the purchased possession, unto the praise of his glory."Step 3: Make sure you save the person you cast demons out of by having them accept the free gift of salvation and the Holy Spirit by believing and trusting in Jesus Christ. If they do not, more demons will enter them shortly after.
You can learn how to save someone on the Get Saved section.
Statement Of Faith
---
Statement Of Conviction:
The Bible & God (The Trinity)
The Bible is 100% true and the inspired word of God. The original Koine Greek scriptures of the New Testament are found to be most accurately aligned with the Authorized Version of the 1611 King James Bible. The commercial King James Bible is primarily used & the New King James Bible is for English comprehension purposes.The Trinity (as the Father, Son & Holy Spirit (Ghost) is established to be the real living God that is timeless, spaceless, immaterial and personal; to be all powerful, omnipresent and omniscient without limits.The Trinity can be proved in the Old Testament in Genesis 1:26: "And God said, Let us make man in our image, after our likeness: and let them have dominion over the fish of the sea, and over the fowl of the air, and over the cattle, and over all the earth, and over every creeping thing that creepeth upon the earth." - The Lord referring to himself as plural "us", as multiple (The Trinity) as one singular being combined with the capability in being many places at one time.
Our Burden Of Knowing Evil (The Fall) & Man's Default Destination
Since Adam & Eve ate fruit from the tree of knowledge and made the first move against the Lord's word, we have unfortunately cursed this world with a combination of our knowledge of evil, our default penalty of spiritual death, and the serpent's rampant maliciousness that plummets millions by the year into hell.
Jesus Christ & The Free Gift
The Gospels in the New Testament are taken for salvation verbatim, to let others know that believing in Jesus Christ's sacrifice through his death and resurrection is and was the only sufficient payment required from the Lord to clear us from our penalty of death and justice.Accepting Jesus Christ to be our Lord and Savior, believing he rose from the dead and trusting he paid the penalty for our sins through his blood sacrifice is the only way to go to heaven and not by our own effort is the only way to justify ourselves before the Lord.The goal is to combat misinformation that teaches other people to turn away from their sins, be a good person, or do other means of trying to justify yourself to go to heaven, you must believe and trust in Jesus Christ alone.
The Environment, Firmament, & Three Heavens
It's recognized from the Bible we live in an established earth created by the Lord with an impenetrable firmament that separates us from the second and third heaven, with waters (the ocean) in our environment to waters above us (another body of water above the firmament).Mentioned here: Genesis 1:6: "And God said, Let there be a firmament in the midst of the waters, and let it divide the waters from the waters. And God made the firmament, and divided the waters which were under the firmament from the waters which were above the firmament: and it was so."The three heavens above us are: The Earth's Atmosphere, Space and The Third Heaven where the Lord sits within, all separated.Referenced here:1st Heaven: "And God said, Let the waters bring forth abundantly the moving creature that hath life, and fowl that may fly above the earth in the open firmament of heaven." - Genesis 1:202nd Heaven: "And God made two great lights; the greater light to rule the day, and the lesser light to rule the night: he made the stars also. And God set them in the firmament of the heaven to give light upon the earth," - Genesis 1:16-173rd Heaven: "I knew a man in Christ above fourteen years ago, (whether in the body, I cannot tell; or whether out of the body, I cannot tell: God knoweth; such an one caught up to the third heaven." - 2 Corinthians 12:2The Third heaven is our destination after death for those who believe and trust in Christ and also where his throne is: "Acts 7:49 'Heaven is My throne, And earth is My footstool. What house will you build for Me? says the LORD, Or what is the place of My rest?"
The Tribulation, Millennial Kingdom, & The Great White Throne Judgement
By studying the scriptures and comprehensive Bible study, it is established that the Church will experience a pre-tribulation rapture that will occur before the tribulation to make way for the Lord to focus on Israel and to establish The Millennial Kingdom that will come immediately after the 7 year period of tribulation.The Great White Throne Judgement is also an event where The Serpent (Satan/Devil/Great Dragon), The Beast, The False Prophet, his angels, demons, Death, Hell and the unsaved will be cast into The Lake Of Fire after the 1000 year millennial kingdom for eternity and is found to be true along with the Lord creating the New Heavens and New Earth and destroying the old afterwards.
Illustration Of Hell
---
To get a good understanding of hell, we have created a short 4-minute video separated into three parts:1: How Jesus Describes Hell in the New Testament.2: Three accurate testimonials of what hell is illustrated as, however we cannot confirm if these are true.3: An audio recording of what best illustrates hell.We recommend you not to listen to this at night.
MISSION
---
In service to Jesus Christ: The King of Kings and Lord of Lords.
Goals
1. To believe in the Son
2. To follow the Golden Rule
3. To combat the serpent
Bibles In Use
• King James Version (Dedicated)
• AV KJV 1611 (To Authenticate)
• NKJV (Only For Illustration)
Denomination
Strictly following what the Bible says, verbatim - following no denomination.
Donate
---
With Card Or Apple Pay
With PayPal
With Cryptocurrency
---
Donation FAQs
---
What Are Donations Used For?
---
To research the principles of the gospel and to share it for free to combat misinformation online. (Like our Get Saved section) summarizing salvation in clarity.
Taking time to answer questions that mislead others about the gospel, such as: "Do we need to follow the 10 commandments to be saved? Jesus said he has fulfilled the law, but a pastor online has said otherwise, what's going on?"
Now combating the serpent, creating Kings for the Lord, and serving the Most High and Glorifying Him and His Kingdom to please him and save others from the wrath that is to come.
---