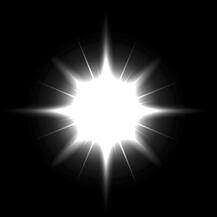 Christian Dan Trust
---
Light Work Under The Authority Of Jesus Christ
Formed to combat the devil and his evil that exists within our firmament to deceive all away from eternity and mislead us into darkness.
--
The constant violence, non-stop immorality, and unbelievable greed into our world experience is deadly - causing suicides, self infliction, and demoralization that leads us into separation from God into terror like you wouldn't believe.
--
To combat this, we will use the Golden Rule under the authority of Jesus Christ to set an example for the next generation.All credit is given to the Lord in service to others and may the Lord have mercy on us.
--
N/KJV Matthew 28:18
And Jesus came and said to them,
"All authority is given unto me in heaven and on earth."Ephesians 6:12
For we do not wrestle against flesh and blood, but against principalities, against powers, against the rulers of the darkness of this age, against spiritual hosts of wickedness in the heavenly places.
Get Saved
---
Matthew 6:33: "But seek first the kingdom of God and His righteousness, and all these things shall be added to you."
Step 1: Realize that acting upon sin while in the flesh is paid in death to your spirit, and we cannot meet the sinless requirements for our spirit to go to heaven. (Romans 6:23)

Step 2: Sincerely speak out loud: "I accept Jesus Christ as my Lord and savior." (Romans 10:9)

Step 3: Accept in your heart that Jesus Christ died for your sins alone and God raised him from the dead. Remember being a "good person" cannot save you. You must trust him alone in your heart and not by your own righteousness. (Ephesians 2:8-9)
Congratulations, you are saved.Romans 10:9-10: "if you confess with your mouth that Jesus is Lord and believe in your heart that God raised him from the dead, you will be saved. For with the heart one believes and is justified, and with the mouth one confesses and is saved."
--
Baptism is a public display of your conviction, and is not required."Acts 2:38 and Romans 6:3" is greatly taken out of context and there is no evidence of it being required for your justification or salvation.
---
Important Must Read FAQs About Salvation:
Q: Why Does God Punish People Who Sin?A: God is good and just (Mark 10:18) and must show justice in order to punish evil, regardless of how small the amount of evil is (from lying to murder). Acting upon evil is a sin and must be given a penalty. It is not our spirits that do evil, but our experience in the flesh (in this body) through the original event of Adam & Eve from the tree of knowledge. This experience in the flesh in sin gives our spirits spiritual debt paid in God's justice. (Genesis 2:17) A good God, would not tolerate any kind of evil in his presence. therefore making his justice sound.Q: What If You Are A Good Person?A: You can be an outstanding citizen, but you will still not meet the standard of perfection that God requires to go to heaven, due to the fact that all sin must be punished, including a small lie.Q: What If I Continue To Live In Sin?A: Your spirit is saved through Christ's sacrifice, and your body will always battle with its sinful nature. 1 Corinthians 5:5 explains this best where a man commits adultery with his stepmom and Paul says in the verse: "hand this man over to Satan for the destruction of the flesh, so that his spirit may be saved on the Day of the Lord.", explaining that your spirit is saved but your flesh will always struggle due to its natural sinful nature by pursuing things in the world. This is why Christ says deny yourself and follow me, due to not losing your salvation but to a stronger relationship with Christ (Matthew 16:24) and not losing your rewards in heaven (1 Corinthians 10:23).Q: Why Do Churches Teach Repent And Turn From Sin?A: The definition of repent is to "change one's mind" from attempting to save yourself from your own righteousness (Acts 3:19) to trusting in Jesus Christ through his righteousness, as we are saved by grace alone. The death of Christ is a free gift that has been paid for already, and it is not 'earned'. (Ephesians 2:8). This also is preached in an alternative way to tell you to deny your sinful impulses
in the flesh so you do not lose your rewards in Heaven (1 Corinthians 10:23).Q: What About Faith Without Good Works?A: You can lose rewards in heaven but you do not lose your entrance into heaven, as long as you put your faith in Jesus Christ alone and not by your own righteousness. When you sincerely trust in Christ alone, you will naturally produce good works that come second nature. You do not consciously create good works on your own merit. (Romans 4:5)Q: Some People Claim To See Christians In Hell, Why?A: If those visions of Hell (Hades in Sheol) are valid, know that many Christians are still trying to save themselves through their own righteousness by donating, going to church, and other means of being a good person. Again, you must trust in Jesus Christ alone.Q: Jesus says on the Sermon on the Mount in Matthew 7:23: "Many will say to Me on that day, 'Lord, Lord, did we not prophesy in Your name, and in Your name drive out demons and perform many miracles?' 23 Then I will tell them plainly, 'I never knew you; depart from Me, you workers of lawlessness!'", Why?A: Again, if you read the passage carefully, the people coming to Jesus on their judgement are trying to save themselves through their own works and righteousness. In other words, they are attempting to buy their way into heaven. That is why Jesus says depart from me, because those people may have used his name, but they never believed in him, or else they would stand before The Father in confidence, knowing their sins were paid for in full already. Again, you must trust in Christ alone.Q: Jesus says in Matthew 7:21, ""Not everyone who says to me, 'Lord, Lord,' will enter the kingdom of heaven, but the one who does the will of my Father who is in heaven." So what is the Will Of The Father?A: The will of the father is clearly written in John 6:40 - "my Father's will is that everyone who looks to the Son and believes in him shall have eternal life, and I will raise them up at the last day."Q: But Jesus also says in John 16:5: "Whoever has My commandments and keeps them is the one who loves Me." - So are we supposed to follow the Ten Commandments?A: John 3:23 answers this: "And this is His commandment: that we should believe on the name of His Son Jesus Christ and love one another, as He gave us commandment." - We are only supposed to trust in Jesus Christ alone, and treat others the way you would want to be treated."Jesus fulfills the original Ten Commandments & the Prophets through believing in him, making them fulfilled for those who trust in Christ in their hearts mentioned in Matthew 5:17: "Do not think that I have come to abolish the Law or the Prophets. I have not come to abolish them, but to fulfill them."Remember Christ died for us, we did not give our lives for him. None of us are good enough to go to heaven by default, so we are given his righteousness. (Matthew 18:19 - Jesus replied. "No one is good except God alone.")Q: A pastor told me, I cannot give the devil a legal right over my soul, or else one small sin after following Jesus will send me to hell, I'm very scared! What does this mean?A: The devil does not have any "legal" right over your soul, hell was originally made for the devil and his angels, (Matthew 25:41) not for humans. God alone sends people and angels alike for sin as punishment stated in Romans 6:23: "For the wages of sin is death, but the gift of God is eternal life in Christ Jesus our Lord." - It is God that sends people and angels into hell for sin, not the devil, through his justice.Q: Another pastor told me if I do not serve the lord or give my life to him described in Deuteronomy 28:47-48 all these curses would come upon me and I would not enter the Kingdom of Heaven, sometimes called "Lordship Salvation" - is that true?A: If you review Deuteronomy 28:47-48, the Lord is speaking to the people of Israel and has blessings and curses specifically for them. Christians often get this wrong, again. There is nothing you can do to give your life to Jesus Christ, he died for you, not the other way around. It is a free gift of eternal life, you either accept it or you do not.
Goals
To know our Heavenly Father personally and combatting the fallen one within our firmament.In service to the King of the Universe: Jesus Christ
Contact:
Ecclesiastes 12:14For God will bring every deed into judgment, with every secret thing, whether good or evil.
---
Donate With Card Or Apple Pay
Donate With PayPal
Donate With Cryptocurrency
---
What Are Donations Used For?
Right now, covering basic expenses to research the principles of the gospel and to share it for free to combat misinformation online. (Like our Get Saved section) summarizing salvation in clarity.
Taking time to answer questions that mislead others about the gospel, such as: "Do we need to follow the 10 commandments to be saved? Jesus said he has fulfilled the law, but a pastor online has said otherwise, what's going on?"
We want to grow, and avoid others being misled into knowing Christ, and expand with volunteers. So we are learning to grow our small amount of donations through trading assets like on Coinbase.